Register HERE for Newsletter   and Suggestions
John McGuire is a native of Chicago. He grew up the youngest of four children in a working class Irish Catholic neighborhood. At age eight, he started working as a newspaper boy to buy a bike. He enlisted in the US Navy at the age of 17 and is an honorably discharged patriot. As a Northeastern Illinois University graduate, he majored in psychology and speech and minored in sociology and biology. He is an advertising and publishing executive. However, his most important role in life has been that of a father to his three children: John, Kelly and Ryan. His most recent book, One Man's Life, is also a musical album and has been produced as a series of mini-posters that led him to public speaking. John has spoken extensively on the condition and importance of the family. He is recognized in The Who's Who in America, World, Midwest and East for his contributions to contemporary society. In his entrepreneurial spirit, he prefers to live and work from his home with his family in suburban Chicago. He is an active member of St. Patricks Catholic Church.
Scott Mennie is a graduate of the University of Illinois and has been a successful entrepreneur. Scott and Lisa, his wife, live in suburban Chicago with their two daughters, Kasey and Keeley. Scott has written and spoken extensively on the topic of building families of confidence, competence and character. He is an active member and teaches junior high Sunday School at Lord of Life Lutheran Church in LaFox, Illinois and he has been very involved in the education of his daughters as a school volunteer. In conjunction with staff at Wasco Elementary School in Wasco, Illinois, he has facilitated and served as creator of two books: Virtue Reality, A child's perspective on what is good in the world and Letters of War, Fictional Correspondence from the Civil War.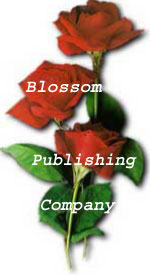 Order The Original Parent and Family Logbook
To contact the authors, write to:

 Blossom Publishing, PO Box 390, Wasco, Illinois, 60183.